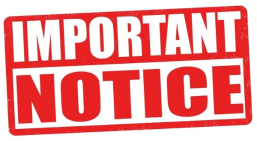 The Federal Government has provided Coronavirus Local Fiscal Recovery Funds ("Recovery
Funds") through the American Rescue Plan Act ("ARPA") to provide relief to local governmental
units as a result of the COVID-19 Pandemic. The U.S. Treasury Department (the "Treasury
Department") awarded Lake County, Indiana (the "County") $94,301,324 in Recovery Funds. On
June 15, 2021, Treasury Department advanced $47,150,662 of Recovery Funds to the County.
The Recovery Funds allocated to the County represent an unprecedented opportunity for the
County to make transformative investments in equity to emerge from the COVID-19 pandemic in
an even better place to live, work, and raise a family.
These dollars will help the County to support urgent COVID-19 response efforts, replace lost
revenues, and address systemic public health and economic challenges that have contributed to
the unequal impact of the pandemic. The ARPA and Treasury Department guidelines allow
flexibility by local governments on how to spend the Recovery Funds to meet the needs of their
communities. The allowable uses of the Recovery Funds are as follows:
Support the public health response.
Address the negative economic impacts caused by the public health emergency.
Replace lost public sector revenue.
Provide premium pay for essential workers.
Invest in water and sewer and broadband infrastructure.
The County officials are currently considering all eligible uses of the Recovery Funds and taking
the necessary time to develop a plan on how to use the Recovery Funds in the most
advantageous and equitable for the County and its residents. Initial discussions include
constructing needed sewer infrastructure improvements, replacing lost revenue, addressing the
economic effects of the public health emergency that would otherwise not be possible without
these Recovery Funds. Sewer infrastructure improvements are a major focus of the ARPA and
the County. This Recovery Plan will be updated in the coming months and modified periodically
to meet the County's needs for public health and economic recovery related to the pandemic.
With these Recovery Funds, the County can invest in people and projects simultaneously.
Continued assistance to our residents who are struggling can be offered. The County can provide
support for essential workers who have been on the front lines of combating this pandemic and
ensuring the continuity of crucial services. Additionally, the Recovery Funds can add sewer
infrastructure to areas which are currently un-sewered and address aging infrastructure which will
provide public health benefits for residents in that area who also are more likely to be
disproportionately burdened by the negative economic effects caused by the pandemic. Finally,
this Recovery Plan is still in its infancy. It is important that the County take a measured approach
to and allow flexibility in the Recovery Plan such that it can meet the needs of its constituents over
the next few years – including any unforeseen circumstances that may arise.
(revised August 24, 2023)
Read the complete recovery plan report: